October 2017 Silverstein Lecture Series
The Center for Genetic Medicine of Northwestern University Feinberg School of Medicine welcomes you to attend the Silverstein Lecture Series on October 10 (Evanston) and October 11 (Chicago), featuring W. Ian Lipkin, MD, John Snow Professor of Epidemiology and Professor of Neurology and Pathology and Director, Center for Infection and Immunity, Mailman School of Public Health, Columbia University.
Silverstein Lecture Series
Campus
Date
Time
Location
Evanston
Tuesday, October 10
6:00pm

Abbott Auditorium
Pancoe Life Sciences Pavilion (map)
2200 Campus Drive, Evanston

Parking is available at the North Parking Garage (map). Parking is free and does not require a permit after 4:00pm. View walking route from garage to venue.

Chicago
Wednesday, October 11
6:00pm

Feinberg Pritzker Auditorium

Northwestern Memorial Hospital Feinberg Pavilion (map)
251 E. Huron Street, Third Floor, Chicago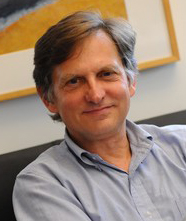 W. Ian Lipkin, MD
, is internationally recognized as an authority on the use of molecular methods for pathogen discovery. Dr. Lipkin has over 30 years of experience in diagnostics, microbial discovery and outbreak response, has mentored and trained more than 30 students and post-doctoral fellows and leads a team of over 65 investigators, post-doctoral fellows and research and support staff in New York City and another 150 across the world. In the 1980s, Dr. Lipkin identified AIDS-associated immunological abnormalities and inflammatory neuropathy, which he showed could be treated with plasmapheresis, and demonstrated that early life exposure to viral infections affects neurotransmitter function. He was the first to use purely molecular methods to identify an infectious agent, developed MassTag PCR and GreeneChip technology and pioneered the use of high throughput sequencing in pathogen discovery. He and his team implicated West Nile virus as the cause of the encephalitis epidemic in New York in 1999 and have discovered or characterized more than 500 infectious agents including Borna disease virus, West Nile virus, LuJo virus and human rhinovirus C. Dr. Lipkin assisted the WHO and the Peoples Republic of China during the 2003 SARS outbreak and currently advises the Kingdom of Saudi Arabia in addressing the challenge of MERS. He also directs large programs focused on autism and chronic fatigue syndrome wherein gene-environment interactions such as infection and intoxication are postulated to cause disease.
---
The lecture is presented by the Center for Genetic Medicine with support from the Herman M. and Bea L. Silverstein Medical Research Fund for Genetic Medicine.